Obtaining a license
Denturism is a regulated profession with a reserved title and exclusivity of practice in the province of Quebec. An individual must be a member of the Ordre des denturologistes du Québec in order to carry out the professional duties reserved for denturologists and use the title of Denturologist. The Ordre must substantiate and attest that its members have the training and expertise required to practice in Quebec.
Image intro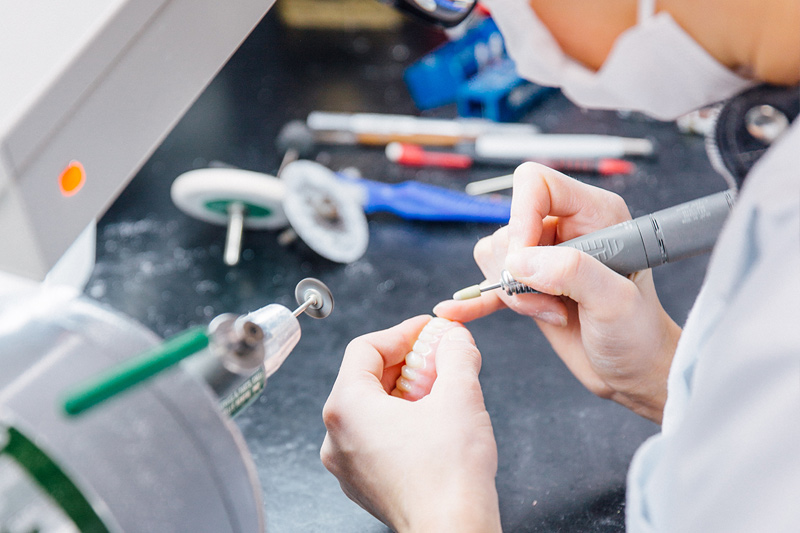 Training in Quebec
Each year, our profession welcomes aspiring denturologists holding a three-year college-level diploma (DEC) in Denturology (Techniques de denturologie) from Cégep Édouard-Montpetit, accredited by the Ministère de l'Enseignement supérieur, de la Recherche, de la Science et de la Technologie.
Training outside Canada
The Ordre follows the government-approved regulation on diploma and training equivalency standards, which includes evaluation criteria for competencies acquired abroad.
Applicants trained outside Canada must fill out a skill self-assessment form [French only], which will be sent to the Ordre and included in their license application. The applicant will be asked to assess their skills in the five following areas:
Assessing patient needs
Drawing up treatment plans consistent with the patient's condition and needs
Making prostheses
Planning denturological treatment
Evaluating and monitoring treatment plans
The self-assessment allows applicants for professional recognition with the Ordre des denturologistes du Québec to take stock of their competencies in relevant areas. Candidates are also free to include additional elements they consider pertinent to these skillsets. Note that the initial self-assessment results do not constitute a final decision.
Refer to the provincial regulation on diploma and training equivalency standards
(Règlement sur les normes d'équivalence de diplôme ou de formation aux fins de la délivrance d'un permis de l'Ordre professionnel des denturologistes du Québec) [French only]
To obtain an English version of this document, please contact the Ordre.
The Montreal Community Loan Fund (ACEM), whose mission is to combat poverty and exclusion through community credit (microlending), offers a foreign Credential Recognition Loan program (Objectif Reconnaissance). The program provides funding to immigrant professionals who need to update their skills or are looking to have prior training recognized by a professional order. Visit the organization's website at http://acemfinancement.ca/
Training in Canada
Refer to the provincial regulation on legal authorizations to practice
(Règlement sur les autorisations légales d'exercer la profession de denturologiste hors du Québec qui donnent ouverture au permis de l'Ordre des denturologistes du Québec) [French only]
Skil self-assessment form [French only]